Nowhere But Here (Thunder Road #1) by Katie McGarry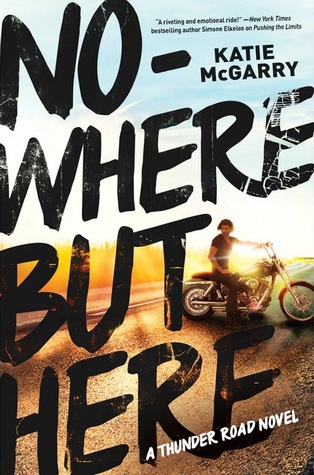 So this book is like most of McGarry's novels. A romance novel with elements of danger and excitement because everyone loves a badboy.
Of course McGarry doesn't just focus on that element, instead she delves deeper into real-life issues and brings them to light, making all audiences reading the books feel connected, that they have some awareness of what to do in a similar situation. However if one doesn't like that, then there's always the distraction her books bring which in the upcoming summer will be fantastically timed.