Heir of Fire by Sarah J Maas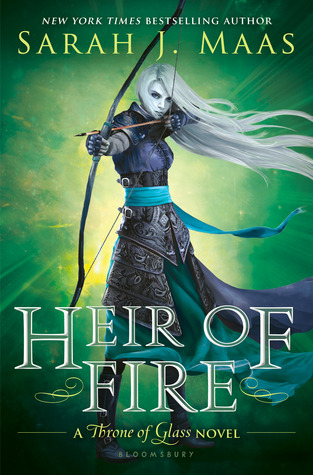 Okay so this review is long overdue. I was very happy to get to meet Mrs Maas at a book signing in Waterstones Leeds with my book bff Louise and I'll attach photos after.
Okay so Louise had previously read this before mtself, I had to disconnect myself for her as she has a big habit of revealing spoilers *sigh*!. The book however had moments where I wanted to place it down and pick up a few weeks later. As explained in earlier posts, I had a few ereader problems which has now blessed me with the recent purchase of a Kindle Paperwhite for only £99 which is just ten pounds less of its retail price thanks to waterstones.
The book carries on after Crown of Midnight's emotional ending, admit it, we all cried at Chaol and Caelena's goodbye especialy Nehemia's death! (A moment of peace for her) But mostly I was not shocked by Dorian's magical abilities. Heir of Fire continues this and expands upon Caelena's journey into becoming Aelin, Chaol being a man and Dorian being an almost king but also a pawn (as typical).
I was surprised and not very surprised at the book, It took me awhile to get into it but once I was, I was all ready for Caelena/Aelin to take back what was rightfully theirs!
Louise of halleloujah.blogspot.co.uk, Sarah J Maas and I